Spring Carrier 2.17
$85.00 – $105.00
Heavy-duty use with sewer machines
The 2.17 spring carrier is made for use with a 7/8" or 1-1/4" sewer machine.  It is the perfect accessory to our FD-10, FD-20 or HD-40 transmitters. The spacing in the coils will allow full signal strength from the transmitter to your receiver. This also allows for flexibility around corners.
*Previously know as the 1.7
Designed to allow for full signal strength
Made to fit 7/8″ or 1-1/4"sewer machines
Helps protect and prolong life of transmitters
Best used in 6" lines and up
Comes with spanner wrench and case
Plain end available
Variety of couplers available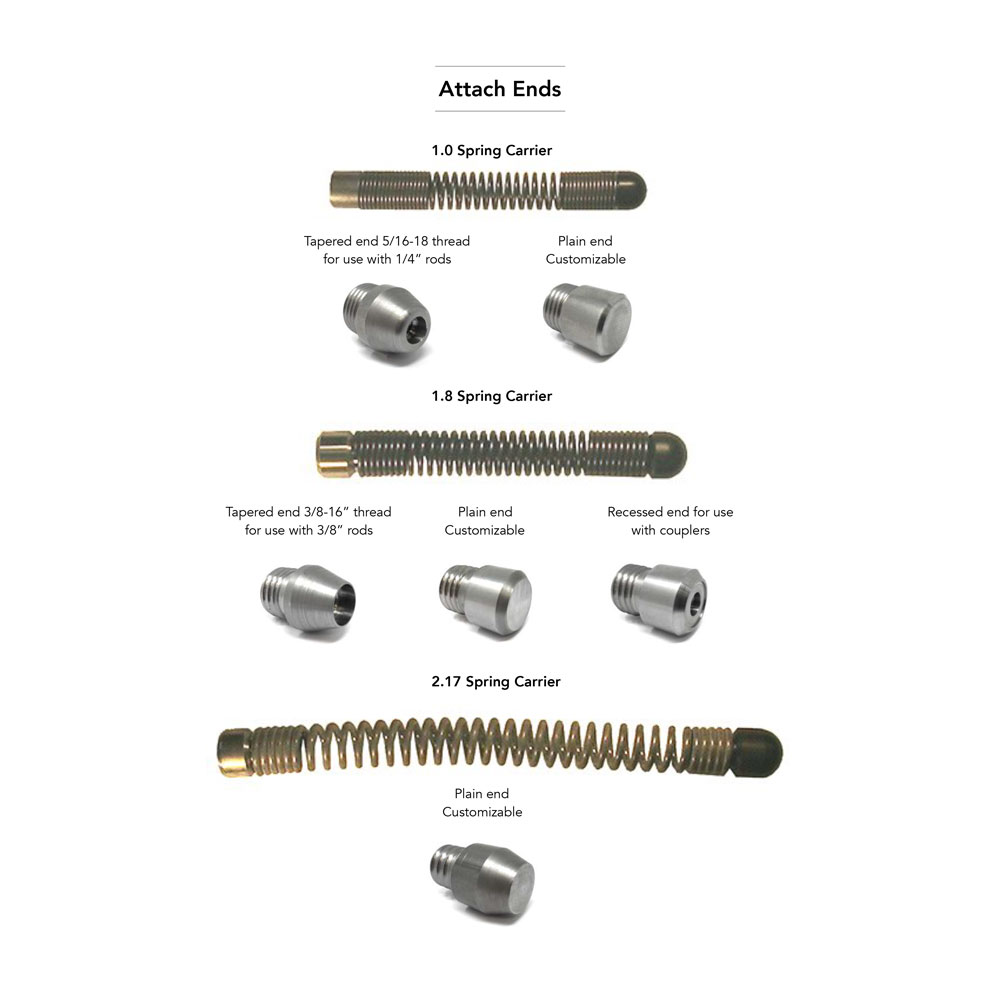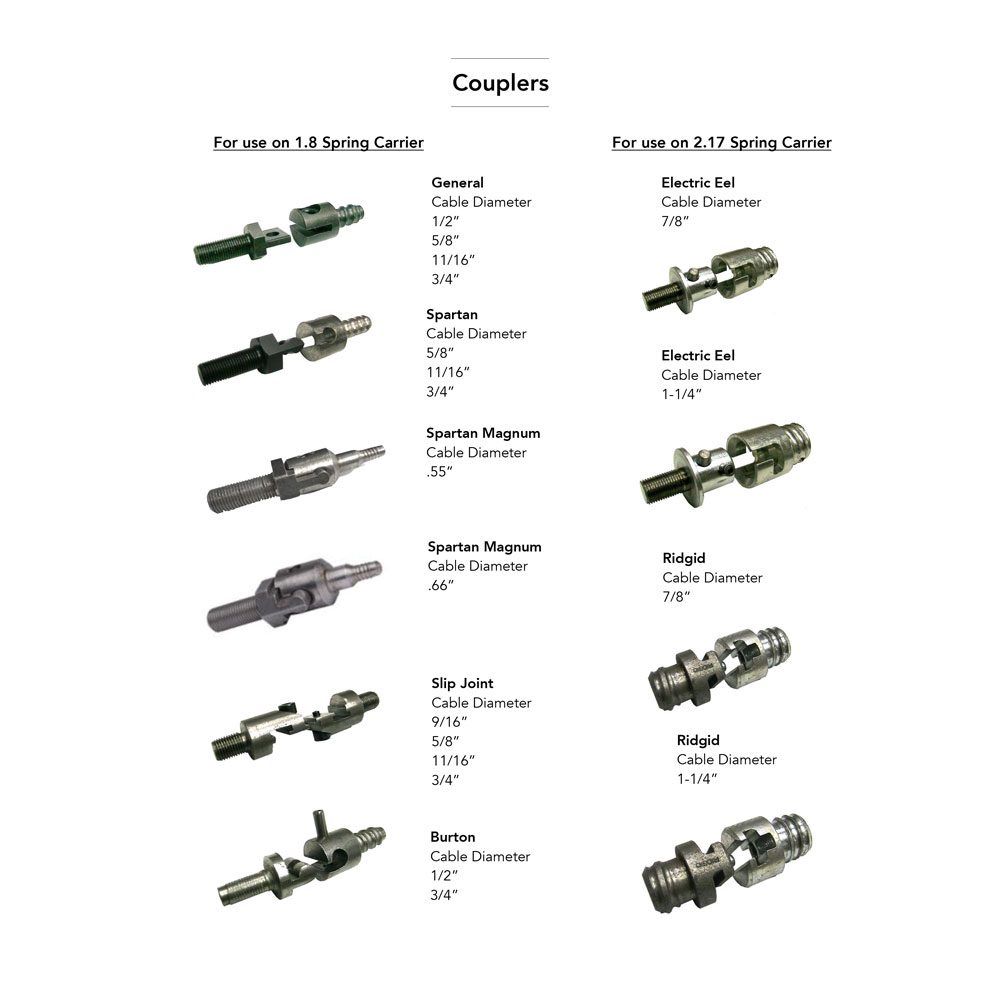 Q: How do I know what coupler to order?
A: We recommend looking at the attach end on your pushrod and then matching it up with the pictures provided.
Q: Can I use this with my FD-20 transmitter?
A: Yes. This is the perfect accessory to go with your FD-20. It will help protect your transmitter without compromising its performance.
Q: What if I want to tape this to my jetter?
A: No problem. We recommend that you order this spring carrier with the plain end instead of the female thread end.
Q: What if I want to attach my own end to the carrier?
A: You will want to order the plain end and then you can customize it all you want.
Q: Do you sell replacement parts?
A: Yes, please call and let us know what you will be needing.