Showing 1–12 of 19 results
Sale!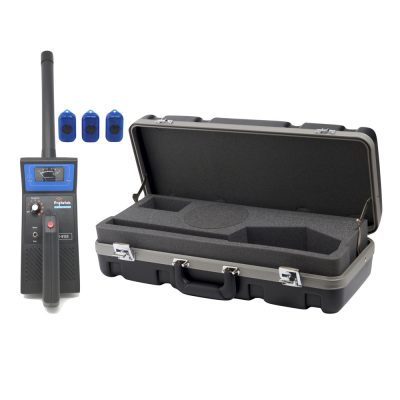 Ferris 512 Hertz Analog Kit
For cast iron and nonmetallic locating
The Ferris analog receiver is simple to use and great when locating in cast iron, nonmetallic lines and septic tanks. It is compatible with our blue FTP-8 512 Hz flushable transmitter, 512 Hz DuraSonde line of transmitters and most sewer camera transmitters.
The Analog hard case is made of high density Polyethylene for durability. This is a great accessory to help protect your receiver from the elements.
Simple to use controls allows you to control the amount of signal you see on the meter
Headphone jack for noisy sites
Red battery tester button will help you know when its time to change out the batteries
To calculate depth multiply the distance in inches between your front and back nulls by .7
To order more FTP-8 flushable transmitters please click on the following link. FTP-8 512 Hz
not rated
From:
$

836.00
Add to cart